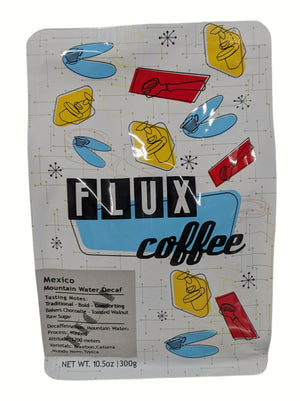 DECAF - Mexico Chiapas
A water process decaffeination process is utilized in taking the caffeine out of this coffee. Just using water and no chemicals or anything else, the taste is untainted.
Dark chocolate overtones, caramel undertones, with a walnut lingering aftertaste and a bold body. A classic comforting coffee that works for drip, espresso, and cold brew. 

Varietal: Bourbon
Decaffeination: Mountain Water®
Altitude: 1700 Meters

Process: Washed
Region: Chiapas
Certifications : Fair Trade